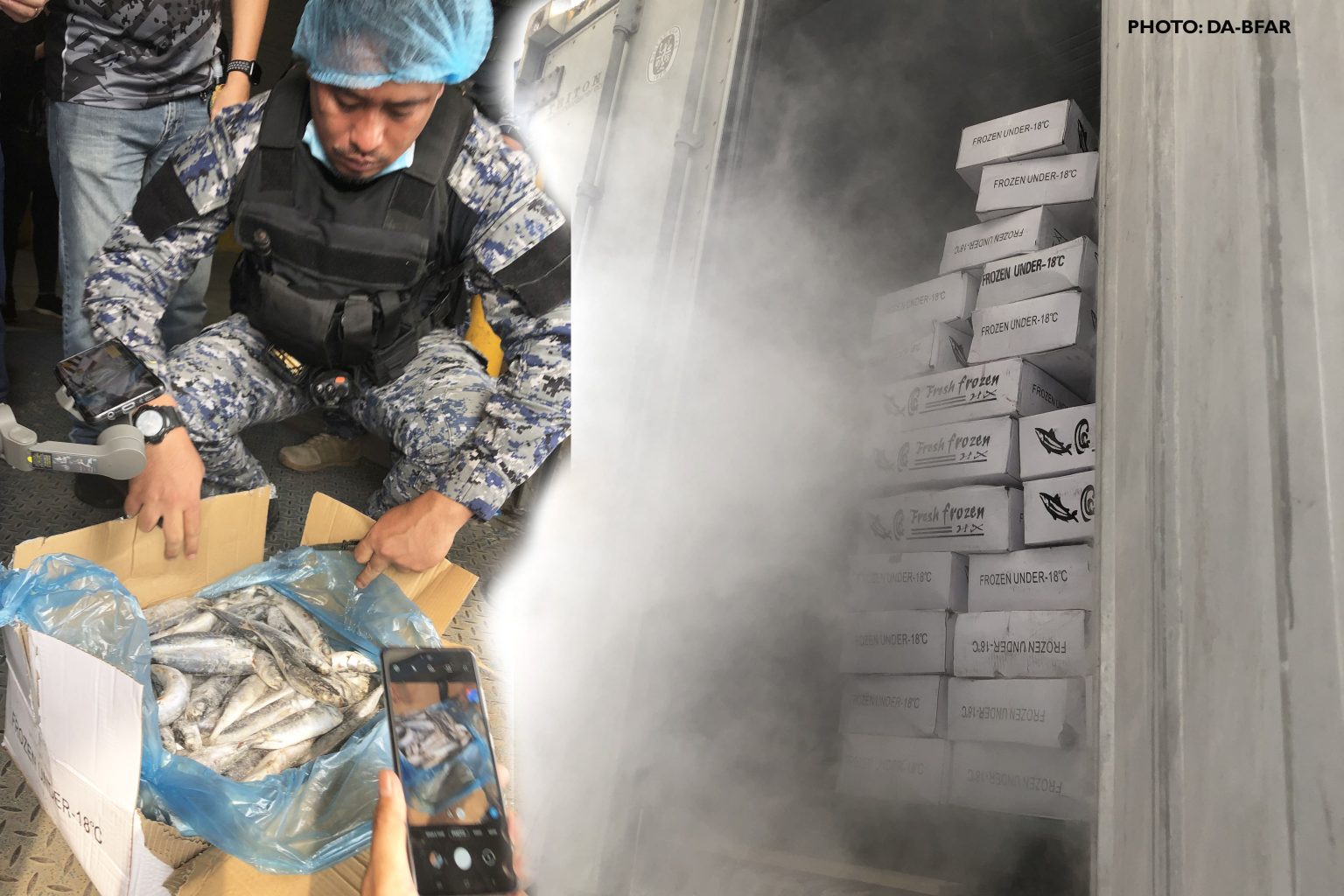 News date: 12 February 2021
Source:
https://pia.gov.ph/press-releases/releases/1066747
QUEZON CITY, Feb. 12 -- The Department of Agriculture through the Bureau of Fisheries and Aquatic Resources (DA-BFAR) has filed an administrative case against a Manila-based fish importer for misdeclaration and diversion of some P1.9-million worth of roundscad or "galunggong" from China.
Dr. Nilo Katada, chief of the Fisheries Protection and Law Enforcement Group (FPLEG), said they filed the case on February 11, 2021, against Hightower, Inc. for violation of Section 105 (importation or exportation of fish or fishery species) of the amended Fisheries Code, or RA 8850 as amended by RA 10654, and DA-BFAR Fisheries Administrative Order No. 195 or the rules and regulations governing importation of fresh, chilled, frozen fish and fishery, and aquatic products.
"We commend the men and women of the Bureau of Customs, led by Commissioner Rey Leonardo Guerrero, and the DA-BFAR, led by Director Eduardo Gongona, for their continued vigilance and dedication to run after erring importers and traders," said Agriculture Secretary William Dar.
"Illegal importers, smugglers, and unscrupulous traders deprive us not only of much-needed tax revenues but also of reasonably-priced farm and fishery products for the benefit of consumers," added the DA chief.
"We look forward to continued strong partnerships with the BOC, other concerned government agencies, and the private sector in our relentless campaign against erring traders and smugglers," Secretary Dar said.
Katada said the case was filed by the DA-BFAR following a report by the Bureau of Custom (BOC) of an alleged diversion of two refrigerated container vans tracked through the Global Positioning System (GPS) devices attached to the containers.
Based on the BOC report, the containers were allegedly diverted to the cold storage warehouse (CSW) of Glacier Megafridges, Inc., in Paranaque City. Acting on the report, the DA-BFAR dispatched fish inspection officers to conduct an investigation, along with BOC field men, on December 3, 2020.
They found out that the two containers arrived on November 28, 2020, at Glacier CSW. The fish items were imported by Hightower, Inc., under Sanitary and Phytosanitary Import Clearance (SPSIC) No. ICDA BFAR 20106932, specifically for "frozen squid whole," intended for institutional buyers, with final destination at its storage and trading center in Quiapo, Manila.
Katada said the joint DA-BFAR and BOC investigation showed that two containers were instead diverted to another cold storage facility, at Amber Business Park in Paranaque, owned by a certain Lanie Duran of Glacier Megafridges Inc.
The DA-BFAR and BOC composite team also found that the imported commodities actually consisted of 1,393 boxes of roundscad (male), 325 boxes of roundscad (female), and 215 boxes of squid.
The BOC immediately issued Warrant Seizure and Detention (WSD) to the subject commodity and immediately filed appropriate charges for violation of Customs Law.
The warehouse staff of Glacier Megafridges initially told DA-BFAR and BOC investigators that the cargoes were owned by Duran, but subsequent investigations showed that Hightower was the real consignee.
If found guilty by the DA-BFAR adjudication committee, Hightower will be penalized with a fine amounting to five times the value of the species, or P300,000 to P500,000, whichever is higher, and forfeiture of fishery/aquatic product for proper disposition.
Further, all SPSIC applications of Hightower have been withheld, while the case is pending, and its accreditation may be revoked permanently, while the company and its officers may be blacklisted perpetually from engaging in all fishery-related business.
With their findings, Katada has recommended the imposition of the maximum administrative penalties against Hightower.
Upon conviction by a court of law, the offender shall be punished with eight years of imprisonment and a fine of twice the administrative fine, forfeiture and/or destruction of the species.
Katada also recommended the immediate revocation of Hightower's accreditation and license to import.