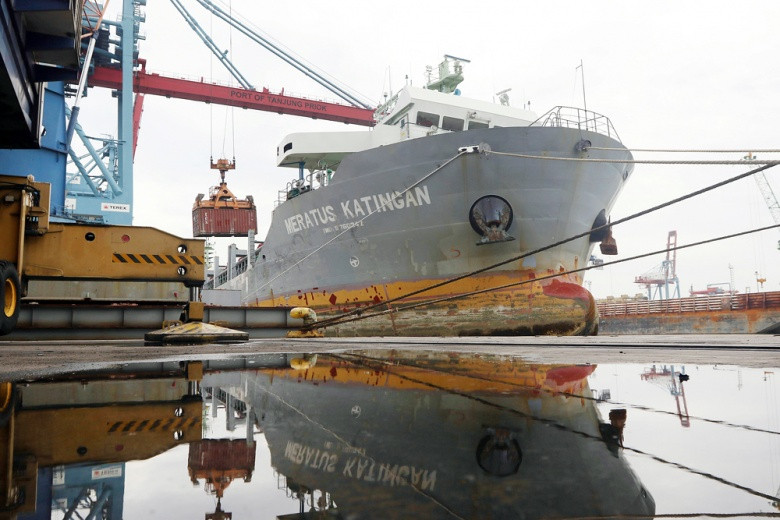 News date: 29 July 2020
Source:
https://www.thejakartapost.com/news/2020/07/29/government-mulls-introducing-more-measures-to-curb-imports.html
The government is planning to impose several measures to reduce imports in the short and medium term and strengthen the local manufacturing industry.
The planned measures included imposing restrictions, raising tariffs, adding new trade remedies and implementing more technical barriers, Industry Minister Agus Gumiwang Kartasasmita said Tuesday. He proposed, for instance, to impose restrictions in the form of an import license requirement and minimum import price and quota application on 28 commodities.
However, he stopped short of naming the commodities.
"It is way too easy for foreign products to enter Indonesia," Agus said in a virtual discussion held by news outlet Bisnis Indonesia.
The plan emerged as President Joko "Jokowi" Widodo's administration gears up to reduce imports of raw materials by 35 percent to US$82 billion in 2022 by nudging local companies to produce import substitutes.
It also came at a time when the COVID-19 pandemic brought down global trade, which was projected by the World Trade Organization (WTO) to decline by between 13 percent and 32 percent this year.
In the first half of the year, Indonesia booked a trade surplus of $5.49 billion. While its exports declined by 5.49 percent year-on-year (yoy) to $76.41 billion, imports fell faster, namely by 14.29 percent yoy to $70.91 billion.
Agus said he was also seeking to reduce "imports that flooded Indonesia" by implementing more trade remedies, arguing that Indonesia had imposed fewer safeguards, antidumping and countervailing duty measures than China, Thailand, the Philippines and India.
China, which is Indonesia's largest trading partner, imposes a total of 1,020 safeguard measures, while Indonesia imposes only a total of 102 safeguard measures, according to data compiled by the ministry.
The European Union, Indonesia's third-largest source of imports, imposes 4,004 technical barriers, equivalent to Indonesia's national standard certificate, in total. Meanwhile, Indonesia imposes just 172 technical barriers.
Indonesia has been hit by trade remedies involving nine trading partners that launched an investigation into alleged unfair practices by the country, resulting in potential foreign exchange losses of up to Rp 26.5 trillion (US$1.9 billion), Trade Ministry acting director general of foreign trade Srie Agustina said in June.
Trade remedies are trade defense measures against imports to protect a country's domestic industries from unfair practices, such as dumping and subsidies, or to cope with a sudden surge of foreign goods, according to the WTO.
The three tools accepted by the WTO are antidumping, countervailing and safeguard measures.
Agus also proposed a special arrangement on entry points at seaports in Eastern Indonesia for certain commodities.
"This is to curb the flows of imported products that are already flooding Indonesia's market," he said.
Statistics Indonesia (BPS) data show that Indonesia's imports of consumer goods grew by 37.15 percent yoy in June due to a sharp increase of garlic shipments from China and frozen meat from Australia, among other items. Imports of raw materials plummeted by 13.27 percent, while imports of capital goods grew by 2.63 percent, driven by higher demand for laptops from China.
Trade Ministry national export development director general Kasan Muhri said Tuesday the government also had made a plan to push Indonesia's exports amid the pandemic.
The plan included boosting products that are growing in shipment, such as processed food and beverages, healthcare goods, agriculture and fishery products as well as commodities expected to benefit from the pandemic, like pharmaceutical products.
The government will focus on tapping into countries that have somewhat curbed the coronavirus pandemic, like Australia and Germany.
Kasan also said the government was reviewing both tariff and nontariff barriers slapped by other countries on Indonesia's products as his office started receiving reports that Canada and China were requiring certificates declaring food products to be free from the coronavirus.
"This is among the non-tariff barriers that emerge and are related to the handling or situation of the COVID-19 pandemic," said Kasan.
With the pandemic having slowed economic activity in many countries, Indonesia might see a further decline in trade, as its main trading partners, such as Japan and Singapore, were expected to fall into recession, said Indonesian Chamber of Commerce and Industry (Kadin) chairman Rosan Roeslani in the same discussion.
"Six of our 10 main trading partners are projected to fall into recession. This will hit our trade going forward," said Rosan.
Singapore, the fifth-largest export destination for Indonesia, entered recession in the April-June period as its economy contracted by 12.6 percent yoy.