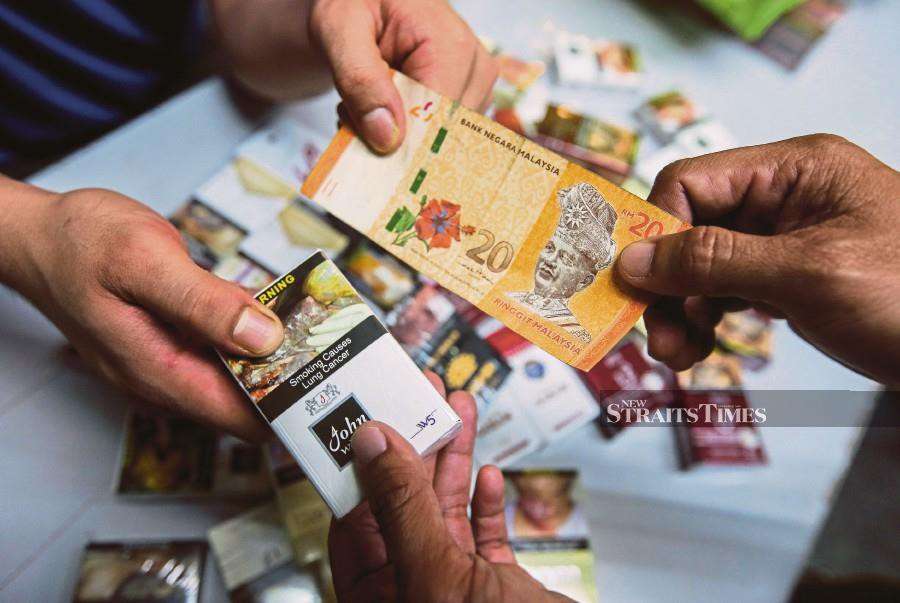 News date: 08 November 2020
Source:
https://www.msn.com/en-my/news/national/govts-measures-on-illicit-cigarette-will-preserve-tobacco-industry/ar-BB1aNIiA
KUALA LUMPUR: The government's measures to curtail illicit cigarettes in Malaysia under the 2021 Budget are seen to be effective to preserve the livelihood of the tobacco industry.
Finance Minister Tengku Datuk Seri Zafrul Tengku Abdul Aziz said revenue collection strategies will be improved including addressing smuggling of high duty goods.
"The Multi-Agency Task Force (MATF) will be strengthened with the participation of the Malaysian Anti-Corruption Commission (MACC) and the National Financial Crime Centre (NFCC)," he said when tabling the 2021 Budget in the Dewan Rakyat last Friday.
Among the measures that will be implemented effective January 1, 2021 include freezing the issuance of new import license for cigarettes, tightening the renewal of import license for cigarette through review of license conditions including the imposition of import quota, limiting transshipment of cigarette to dedicated ports only and imposition of tax on the importation of cigarettes with drawback facilities for re-export.
The government will also disallow transshipment of cigarettes and re-export of cigarettes by small boats and make cigarettes and tobacco products as taxable goods in all duty-free islands and any free zones that have been permitted the retail sale of duty-free cigarettes.
Additionally, the government will impose excise duty of 10 per cent on devices for all types of electronic and non-electronic cigarettes including vape effective from January 1, 2021.
Meanwhile, the liquid used in electronic cigarettes will be imposed an excise duty at a rate of 40 cents per milliliter.
Japan Tobacco International Bhd (JTI Malaysia) said it welcomed the strengthening of the MATF with the participation of the MACC and the NFCC.
"We believe this task force is the right vehicle to combatting the black economy. We are particularly pleased with the announcement that cigarette transshipment activities will be limited to certain ports only.
"We have called on a ban on transshipment of tobacco products time and again as this loophole has been exploited for years," said JTI Malaysia.
It also welcomed the government's decision not to increase excise tax for cigarettes given that the illegal cigarette industry accounts for 64.5 per cent of total market consumption.
"An increase would have resulted in driving more consumers to illegal cigarettes and illegal vaping, further impacting negatively the industry and supply chain, in particular the retailers who are already reeling from the current economic crisis."
British American Tobacco (Malaysia) Bhd said measures introduced in 2021 Budget would be the first step to disrupting the supply of illegal cigarettes in Malaysia.
It said the government's move was both timely and necessary as Malaysia was currently leading the world for illegal cigarettes, which take up 65 per cent of the total market.
Managing director Jonathan Reed said high taxes on legitimate cigarettes have created a huge demand for cheap, illegal cigarettes.
"Moving forward, measures to enhance enforcement must be accompanied by excise reforms to make an impact on the tobacco black market.
The price gap between legal and illegal products is currently far too wide, creating a situation that enforcement alone cannot address," he said.