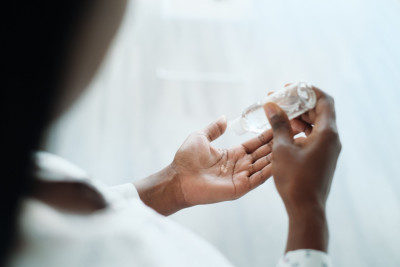 News date: 24 June 2020
Source:
https://nationalpost.com/diseases-and-conditions/coronavirus/is-preventing-covid-worth-the-health-risks-of-hand-sanitizer/wcm/31892eff-0c3a-45d9-8b46-5ff211d5baa3/amp/
Over the last several weeks, Health Canada has recalled a number of hand sanitizers as they contain industrial grade ethanol. These products, listed on Health Canada's web site contain ethyl acetate.
Ethyl acetate, a byproduct of ethanol production, can be hazardous. It's toxic when ingested or inhaled, and can affect internal organs in the case of repeated or prolonged exposure. It is also a skin and eye irritant.
Industrial-grade ethanol, the harsher form of ethanol, is not allowed to be used in Canada to manufacture hand sanitizers. Most products use pharmaceutical-grade or food-grade ethanol. Others yet use isopropyl alcohol.
However, in April, Health Canada loosened restrictions, allowing for the use of technical-grade ethanol in hand sanitizers, since the supply levels of food-grade and USP ethanol (USP — which stands for pure undenatured ethanol — grade is between 190 and 200 proof pure ethanol) were low and a pandemic was underway.
Technical grade ethanol is less pure than USP-grade ethanol. It contains acetaldehyde that's between 800 to 1000 microliters for every liter of ethanol and has a concentration of 800 to 1000 parts per million.
And acetaldehyde is a problem. A byproduct of ethanol production, it has been linked to cancer in humans, according to the International Agency for Research on Cancer, and it is considered toxic to people.
Is the risk worth it?
Health Canada is well aware of this. "The risk assessment concluded that acetaldehyde exposure from ethanol-based hand sanitizers is not expected to result in acute toxicity, high irritation or sensitization," it says on its site. "However, concerns remain about potential carcinogenicity due to an increase in acetaldehyde exposure, particularly if the hand sanitizer is used for a longer duration."
"It was determined that the public health benefit to limit the spread of COVID-19 outweighs the risk associated with exposure to technical-grade ethanol impurities (acetaldehyde) at higher levels than those typically found in these products," according to Health Canada.
In other words, the risk of catching COVID-19 outweighs the risk of getting cancer from using hand sanitizer made with technical-grade ethanol.
However, Health Canada notes that the greater the exposure to acetaldehyde in alcohol-based hand sanitizers, the greater the cancer risk. It says higher ethanol concentrations, the quantity of hand sanitizer used, the frequency of applications per day, as well as the duration of use can all raise this risk.
What to look for
Ethanol is used because it is an effective disinfectant. However, to work effectively, hand sanitizers must contain between 60 per cent and 90 per cent ethanol.
Alcohol-based hand sanitizers are considered natural health products in Canada and are regulated under the Natural Health Products (NHP) Regulations, according to Health Canada. Some also have a drug identification number. Manufacturers also require a site license is to manufacture, package, label and/or import an NHP hand sanitizer in Canada. They also need to obtain a product license, represented by a Natural Product Number, to distribute these products.
A list of hand sanitizers that are approved by Health Canada is available. Many homemade hand sanitizers do not contain enough alcohol to be effective.
Health Canada says it will no longer allow the use technical grade of ethanol once supplies return to normal levels. In the meantime, you may see products that contain a less-than-ideal grade of ethanol— but still protect against COVID-19.
Health Canada's recalls come during advisories from the U.S. Food and Drug Administration (FDA) warning consumers against using hand sanitizer containing methanol, a wood alcohol. "Methanol is not an acceptable ingredient for hand sanitizers and should not be used due to its toxic effects," it writes in a statement, recommending immediate medical attention in the case of exposure.
Your best defence, especially when soap and water are available — is to wash your hands rather than use hand sanitizer, says Health Canada and the U.S. Food and Drug Administration. And save the sanitizer for when that's not an option.