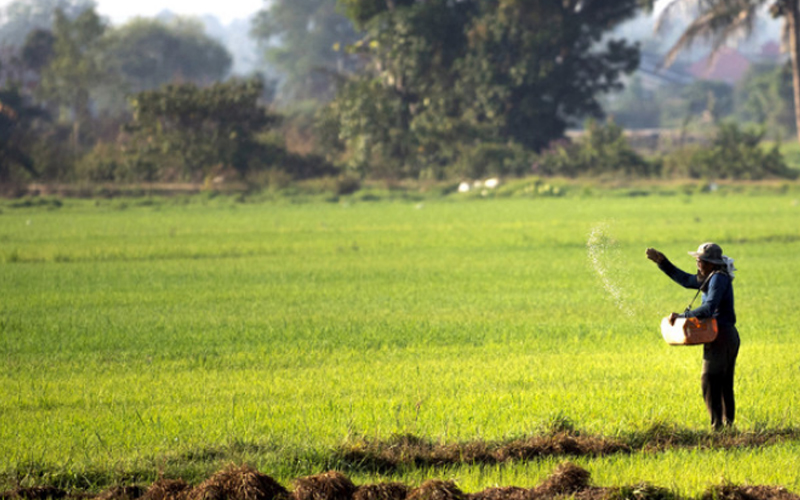 News date: 06 August 2020
Source:
https://www.freemalaysiatoday.com/category/nation/2020/08/06/rice-subsidies-create-complacency-says-economist/
PETALING JAYA: A national policy of self-sufficiency in rice supply is needed, says an economist, urging that the government look into raising padi harvests with simple high-yield methods already used elsewhere.
The economist, Barjoyai Bardai, said the government should not rely on Padiberas Nasional Bhd (Bernas). Putrajaya's decision to extend Bernas' rice import license should only be a temporary solution to ensuring Malaysia's food security.
"We know Malaysia only produces 70% of the rice it consumes. We still need to import. Our cost of production is relatively high compared to the price to import, so there are some elements of subsidy.
"In the longer term, we should think of taking back Bernas from a private entity to government control so that Bernas can really function with the ultimate objective of Malaysia being self-sufficient in rice," he told FMT.
Barjoyai said the agriculture and food industry ministry should gear the industry towards getting rid of subsidies.
Other countries such as Indonesia had made use of simple technologies and innovations that helped increase paid harvests almost three times more than what Malaysia produces.
Indonesia's planting method could generate 15 tonnes of padi per hectare, compared to 5 tonnes in Malaysia. "The Kelantan state government actually experimented with it on 30 acres of land in Kota Bharu, and it produced a yield of about 12 tonnes. I don't know why they weren't willing to embark on this," he said.
"I think it's because everyone has grown complacent with the existing system, where farmers get subsidies. And we don't want to lose that subsidy."
Tey Yeong Sheng, of Universiti Putra Malaysia's Institute of Agricultural and Food Policy Studies, said extending Bernas' monopoly on rice imports would see no change in the industry's existing structure.
The renewed concession means that Malaysia was allowing "what did not work and what has not worked well" to expand, he told FMT.
He said Malaysia missed out on decades worth of opportunities to develop the industry, which was still troubled by "below-cost" ceiling prices and stagnant productivity.
He said Bernas should create a more competitive market, allowing other entreprenuers to grow.
However, imports of cheaper rice was not an alternative. Farmers would be hurt, although consumers would benefit.
On Tuesday, Agriculture and Food Industry Minister Ronald Kiandee said Bernas will be allowed to remain the sole gatekeeper in managing the country's rice supply.
He told the Dewan Rakyat that this was to ensure food security in the country with the pandemic affecting the global food chain.