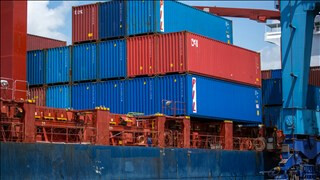 News date: 06 May 2020
Source:
https://www.agweb.com/article/usmef-audio-identifying-barriers-be-addressed-us-kenya-fta
The Office of the U.S. Trade Representative (USTR) is preparing to enter free trade agreement negotiations with the Republic of Kenya. As part of this process, USTR accepted public comments identifying key issues to be addressed in a U.S.-Kenya agreement, according to release from the U.S. Meat Export Federation (USMEF).
USMEF submitted comments identifying barriers that inhibit U.S. red meat exports to Kenya, which are explained in more detail by Cheyenne McEndaffer, USMEF director of export services, in the audio clip below. At the top of this list is Kenya's applied most-favored-nation tariff rate of 25% across all beef and pork products. USMEF also highlighted several non-tariff barriers and potential trade obstacles, including concerns about Kenya's burdensome import license system, restrictions on transshipment of products en route to Kenya and a lack of clarity on import veterinary drug residue and microbiological standards.